Acquisition
Shalidor's Maze in Labyrinthian, floating in the air above a basin in the middle of the maze.
Ability
The stone converts soul gems into stored magicka, which can be drawn from when channeling the stone. Higher Restoration skill will make the stone more potent.
Notes
A replica recipe has been added in V5.0.31.
The display can take both the original and the replica.
You need to have the original in your inventory for the replica recipe to be available.
Replica
Made at the Replica Station in the Curator's Office with the following materials:
Location
Shalidor's Maze
Video Demonstration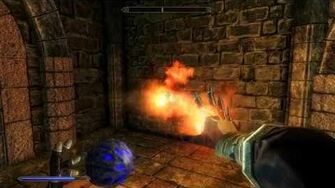 Community content is available under
CC-BY-SA
unless otherwise noted.