After you reach a certain number of displays, patrons will start visiting the museum and commenting on displays. You can talk to them and listen to what they think about the museum. There are 4 patrons that will visit the museum: Jerrin, Malakai, Lorna and her son Henry.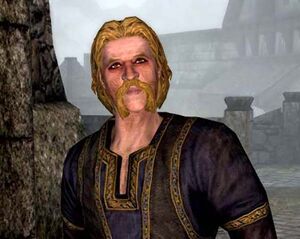 Jerrin is a wealthy man though he does not show it. He enjoys spending time in the museum, and frequently donates items and money to it.
Jerrin starts visiting the museum after 50 displays have been filled.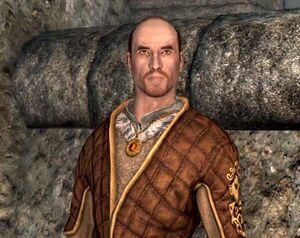 Malakai is very fond of all types of cultural pursuits. He spends most of his time in the museum or at the Bards College.
Malakai starts visiting the museum after 100 displays have been filled.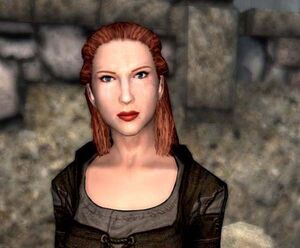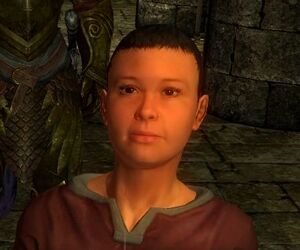 Lorna and HenryEdit
Before unlocking the two as visitors, you can find them at the graveyard by the Hall of the Dead in Solitude. Here they are visiting the grave of Henry's father, who was an Imperial soldier who died fighting the Stormcloaks. Lorna starts visiting the museum with Henry to take Henry's mind off his father's death and to keep her son occupied.
Lorna and Henry start visiting the museum after 150 displays have been filled.