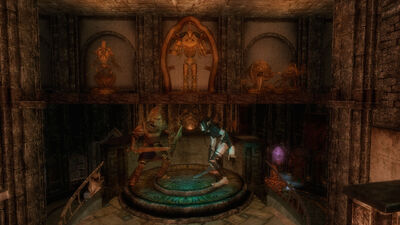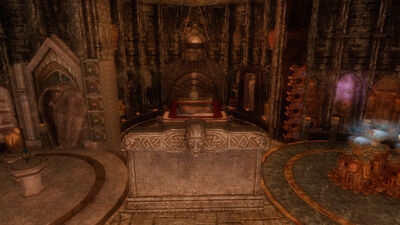 The Hall of lost Empires houses displays that are associated with the Nords, Dwemer and the Falmer. If you have the mod Aetherium Armor and Weapons installed, the Aetherium Weapons and Armor Compilation Room room will be added to the Hall of Lost Empires.
Below is a list of items that can be displayed in this room, starting from the left of the door.
Upper level displays
Lower level displays
Dwemer Wares (out of date)
Mzinchaleft
Mzulft
SPOILER list - How to get all items
Community content is available under
CC-BY-SA
unless otherwise noted.