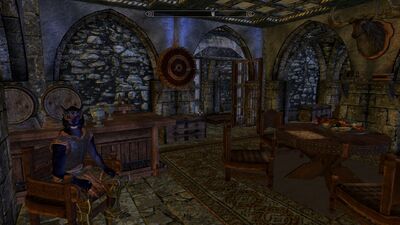 After buying the upgrade from Bits and Pieces in Solitude, you can set up the back room for your followers.
Using this option excludes the Children's Room!
You'll get three beds for follower's with a comfy room with a bar and an armory. 
Followers need a mod like My home is your home or have the ability to move in on their own (for mod added followers) in order to accept the place as a home. Not all followers are capable of moving in.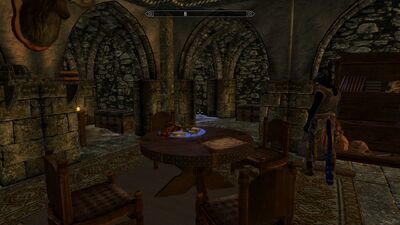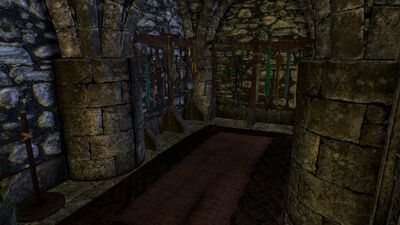 If you have Legacy of the Dragonborn - Follower's Patch and any number of the follower mods Inigo, Song of the Green, Kaidan 2 and M'rissi's Tails of Troubles , displays will be added to the Follower's Room. Some furniture and decorations will be added from the start. Several display slots will be added when a mod follower is recruited. Depending on how the mod plays out, additional display slots and quest displays may be added later.
If you have Legacy Safehouse Plus, you will need to buy the 'Follower's Room A' upgrade at Bits and Pieces for this to work.


Notes:
Some of these items are mutually exclusive. You can NOT display all items (as shown in the screenshot) without cheating.
Several of the items require the player to perform a specific action before they even meet M'rissi for the first time.
Spoiler:
You need to save the Khajiit woman S'ahara from a Thalmor patrol when you encounter them on the road near Western Watchtower.
Bar display
Community content is available under
CC-BY-SA
unless otherwise noted.