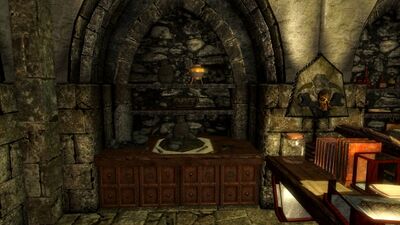 The Archaeology station becomes available after finishing the guild house and recruiting the explorers. Special dig sites and certain perks from the Archaeology skills will give fragments and keystones used at these stations to create new items for display in the Hall of lost Empires.
Creating any of these items raises your archaeology skill by 1 point.
There is an additional archaeology station in the Guildhouse and one in the Safehouse; the cabinets share their inventory between the Curator's office, the Guildhouse station, and the Safehouse station.
Use the arrows in the top row to sort the table.
Archaeology station