If you have the mod Aetherium Armor and Weapons Compilation installed, Legacy will automatically patch itself to allow you to use this room in the Hall of Lost Empires.
Below is a list of all the items that can be displayed in this room, from left to right.
Left side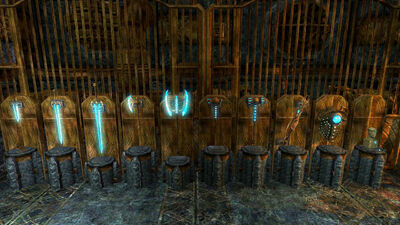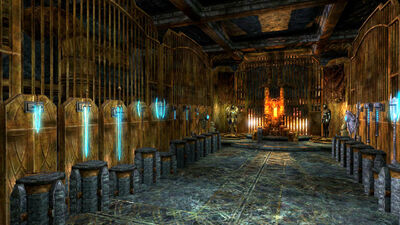 Armor Displays
Aetherium forge static quest display
The Display activates after completing the quest Lost to the Ages And only appears at this location if the Aetherium Armor and Weapons mod is installed. Otherwise it will take the place of the door to this room in the Hall of Lost Empires.
Right side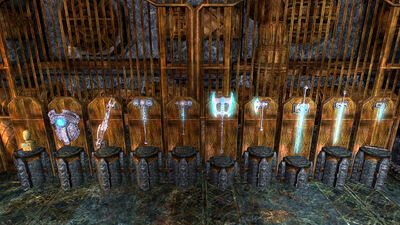 SPOILER list - How to get all items
All items must be crafted at the Aetherium Forge beneath the Ruins of Bthalft, which can only be accessed after combining all four Aetherium Shards into the Aetherium Crest. The following materials are needed:
Community content is available under
CC-BY-SA
unless otherwise noted.